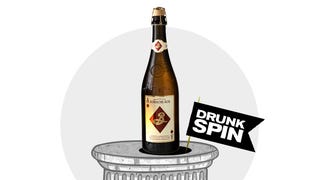 I have very little interest in the concept of Brooklyn as a lifestyle brand or cultural signifier. For one thing, to call something "very Brooklyn" is woefully imprecise: Do you mean that little part of Brooklyn with the expensive strollers and the yogurt and the kale and all that other shit we talk about now that we're done using "soccer moms" and "people who order apocryphally complex drinks at Starbucks" as convoluted synonyms for "middle-class white folk"?
Or do you mean the 25 percent of the borough that lives beneath the poverty line and as such has precious little time and energy to contribute to the bespoke lip balm movement? Or are we talking about the old Polish or new Russian communities or the Orthodox Jewish enclaves or the endless acres of housing projects or that giant new mall where Deron Williams makes $21 million a year to be a chubbily mediocre point guard?
The place is huge, man. If they spun the boroughs off, it'd be the third-largest city in the country. So the simple word "Brooklyn" isn't as specifically evocative as the people who run the New York Times Style section would have you believe.
But if there's one thing that can be said to historically unite all of Kings County, it's got to be beer. There were 45 breweries in Brooklyn at the turn of the 20th century! Then came Prohibition and, later, consolidation, so when Schaefer and Rheingold ceased local production in 1976, the Brooklyn brewing industry was officially kaput. Then, in the mid-'80s, Brooklyn Brewery started creaking to life under the directorship of a former Associate Press foreign correspondent who initially had to do his all of his brewing way the hell up in Utica, 250 miles away from the current Brooklyn Brewery, which finally opened in Williamsburg in 1996. (A lot of the action is still contracted out, though that may change is the planned Staten Island expansion ever goes down.)
So Brooklyn Brewery is a legit local icon in my book, because they make a historically relevant product and have been doing it since well before the word "Brooklyn" meant anything worthwhile as a marketing device. Longtime Brooklyn brewmaster Garrett Oliver, who just last week won a GQ-sponsored slapfight with restaurateur David Chang over whether good beer is better than bad beer, is also notable as an early American advocate for the suddenly re-emergent saison style of farmhouse ales. Hey, me too, except for the "notable" and "early" parts!
I respect Brooklyn Lager as a credible flagship brew that keeps the lights on and the mess-around budget high enough to dabble in things like Brooklyn Local 1, an excellent Belgian strong pale ale, but my favorite current Brooklyn offering is the weird and wonderful Sorachi Ace saison, which, against my better judgment, I will officially declare to be Brooklyn as Fuck.
The beer is named for an obscure hop developed in Japan in the 1970s for use in Sapporo. Sorachi Ace is a hybrid of traditional British workhorse Brewers Gold and Saaz, the classic Czech variety that gives pilsners their peppery kick. It wasn't imported into the United States until 2006, and though it's starting to gain respect in the American brewing community, it's still regarded as tricky to work with.
Brooklyn Sorachi Ace is available year-round for about $10 per 750-ml bottle. The malt base is German two-row pilsner, there's a bit of Perle hops helping out the Sorachi Ace, and there are two yeasts: the brewery's Belgian strain and then Champagne yeast added during secondary fermentation. It's 7.6 percent alcohol by volume.
The aroma is dominated by fairly straightforward saison notes of coriander and lemon, with the Saaz-like spicy pepper character really kicking in when you finally let your tongue in on the action. There are also pronounced traces of honey and pear, and—dig this—dill. When I noticed the dill, I just assumed I was having another stroke, but a bit of research revealed that it's a standard attribute of Sorachi Ace hops.
The superlong, dry finish is dominated by lemongrass and black pepper, but let's get back to the dill. This is fuckin' handcrafted artisanal pickle beer! Typical Brooklyn. Also: outstanding beer. The dill might not be strictly necessary, but it definitely does no harm and adds a layer of complexity that elevates Brooklyn Sorachi Ace into the highest ranks of American farmhouse ales.
---
This is Drunkspin Daily, the Concourse's adequate source for booze news, reviews, and bullshit. We'll be highlighting a beer a day in this space; please leave suggestions below.
Will Gordon loves life and tolerates dissent. He lives in Cambridge, Mass., and has visited all of the other New England states, including, come to think of it, Vermont. Find him on Twitter@WillGordonAgain. Image by Jim Cooke.
The Concourse is Deadspin's home for culture/food/whatever coverage. Follow us on Twitter.