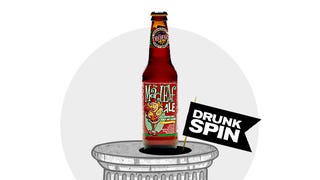 I finished the leftover turkey yesterday, which means today is Christmas. Tomorrow, barring anything unforeseen, will also be Christmas, as will each remaining day of 2014. Fine by me.
I used to dislike Christmas, because I'm not religiously inclined, and don't have any desire to give or receive tons of plastic, woolen, or hickory-smoked bullshit, but my primary gripe—that the Christmas season is way too long—has been rendered obsolete by the new reality that every damn day is a holiday of some sort. Thanksgiving has long since become Thanksgiving Weekend, which this year spanned a couple of entire Tuesdays, with several double-dip days devoted to a certain kind of shopping.
So if every day is a holiday, then it might as well be Christmas forever, because December 25 th is the day when the fewest people have to work. Also, it should be Christmas even more often than it already is because my wife likes it, and she's a nice person who isn't into mindless materialism or religion any more than I am and still makes a convincing case that Christmas is a nice time, what with the Nutcracker and the lights and the days off work and, I'll add, the beer.
Of course, these days there are beers not just for every season, but also for every micro-season. There are late-winter white IPAs and mid-fall fresh-hop ales, and I have to imagine some enterprising packager is going to forcibly enroll us all in the Radler of the Month Club next summer. But Christmas beers and winter warmers have been around forever, and they provide a welcome respite from the hop madness that overtakes the modern brewing industry the other 10 months of the year.
There's no real definition of a Christmas or winter beer, but they tend to be sweet and malty, usually boozy and sometimes spicy, and they provide a very festive way to justify the first leg of a sensitive soul's necessary season-long bender. One of my favorites is Tröegs Mad Elf, an 11-percent-ABV Belgian strong dark ale brewed with cherries and honey.
Mad Elf has a deep ruby color and a nice off-white head of mixed-sized bubbles. Cherries and Belgian yeast—heavy on the cloves—dominate the aroma, with chocolate malt and honey in the background. The first sip brings to mind chocolate-covered cherries, with a light current of banana growing stronger from beginning to end. The pilsner malt and Saaz hops add a bit of pepper on the finish, drying things out and bringing this back down to earth and firmly ensconsing it in the "yup, this is a real beer" category, while the well-crafted mishmash of flavors keeps the high booze content well hidden throughout.
Tröegs is my favorite Pennsylvania brewery, and while I can't declare this to be the finest Christmas beer with a few weeks of research left to go, I can confidently state that a 750-ml bottle of Mad Elf is an excellent way to turn $9 into a firm but gentle buzz.
---
This is Drunkspin Daily, the Concourse's adequate source for booze news, reviews, and bullshit. We'll be highlighting a beer a day in this space; please leave suggestions below.
Will Gordon loves life and tolerates dissent. He lives in Cambridge, Mass., and some of his closest friends have met Certified Cicerones. Find him on Twitter @WillGordonAgain. Image by Jim Cooke.
The Concourse is Deadspin's home for culture/food/whatever coverage. Follow us on Twitter.