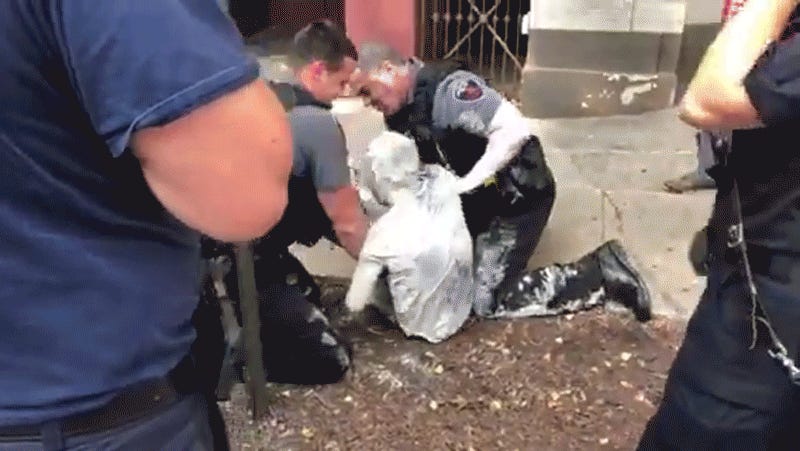 Workers closed a lane on the 100 block of South Queen Street in Lancaster, Pennsylvania, yesterday morning. They could not have possibly predicted what would end up happening as a result.

Just as the workers closed the lane and removed an excavator from a flatbed truck, a man in a pick-up truck came speeding down the street. He tried to move out of the lane, but rode up the flatbed, according to Lancaster Online.
He hit two parked cars and flipped onto the drivers' side. And, yes, the five or six buckets of paint in the back of the pick-up truck covered him in paint.
Lancaster Online reported the driver, now covered in paint, was helped out by bystanders. Police then showed up and arrested him—not for reckless driving, but because the pick-up truck was reported stolen in New Castle County, Delaware, earlier that day.
In summary: A guy allegedly stole a truck full of paint, drove for 90 minutes, then crashed the truck and ended up getting arrested while covered in paint from head to toe. Your Monday could've been worse.
[Lancaster Online via 6 ABC]