A political reporter for a national news outlet has located a supporter of Donald Trump's presidential campaign who is factually wrong.
After following the candidate's campaign appearances across the nation for many months, the New York Times has finally identified a prospective Trump voter whose beliefs do not appear to be in line with objective reality.
"It's not what I'm going to do, but I'm scared that the country is going to go into a riot," said Roger Pillath, 75, a retired teacher from Coleman, Wis. "I've never seen the country so divided, just black and white — there's no compromise whatsoever. The Clinton campaign says together we are stronger, but there's no together. The country has never been so divided. I'm looking at revolution right now."
We did have that Civil War, Roger.
This gaffe represents the first—and likely last—documented instance of a Trump supporter being wrong.
G/O Media may get a commission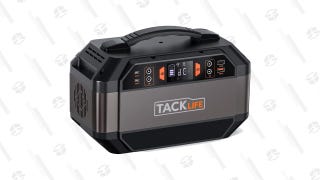 Tacklife Portable Solar Generator