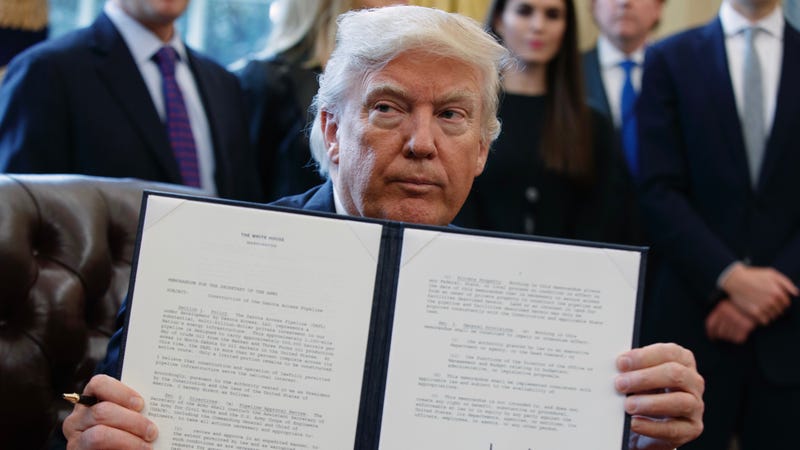 First, a quick recap.

In the, what, 100 hours or so since Donald Trump's swearing-in as the 45th president of the United States, his administration has, among other horrors:
Next up is a de facto ban on Muslims and refugees entering the country. Trump himself took to Twitter yesterday to threaten one of America's largest cities with martial law. Meanwhile, Congress appears ready to rubber-stamp into office all of Trump's cabinet appointments, without exception a collection of obscenely unqualified stooges and lunatics chosen all but explicitly to both indicate and enact the administration's hostility to the very concept of responsible governance.
All horrors. All of a piece with an outright assault on civil society and the rule of law. And all amid an unending stream of bald-faced lies and unhinged threats from Trump and his mouthpieces.
The Atlantic thinks he's doing a great job.