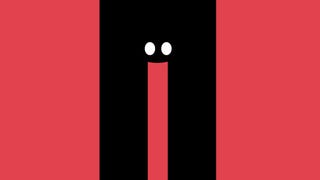 Ninety-two years ago, a 34-year-old Chicago man named Joseph Wozniak woke up missing one of his balls, which had been surgically removed by hoodlums.
As the Lawrence Journal-World had the story, he was on his way home from the bar when "four men leaped on him, put a bag over his head, and loaded him into an automobile." They then drugged him and stole one of his testicles, presumably "for an experiment in gland transplantation, perhaps for the purpose of rejuvenating some infirm or aged man." This is how the front page of the paper looked on Oct. 14, 1922.
Papers all over the country picked up the story. Readers of the Sunday Morning Star in Wilmington, Del., heard a policeman's warning that Chicago "may be confronted with the same situation that faced the authorities in China 2,000 years ago." The Spartanburg Herald in Spartanburg, S.C., covered yet another victim, who came forward only after hearing of how Wozniak's ball had been robbed. The Fort-Worth Star Telegram reported on the main suspect in the case, "an aged millionaire who is alleged to have paid $100,000 for a pair of stolen glands, on the eve of his marriage to a woman, 25, he being 68 and badly wasted as to health and vitality." Two years later, the Ottawa Citizen informed readers of a new trend in which poor young men were selling their balls so that a Dr. Voronoff could graft them into the scrota of rich old men.
The First Theft Of Human Glands ... Chicago Police Fear Epidemic Of Gland Piracy Following Attacks ... 'Gland Larceny' New Banditry In Windy City ... Police Net Tightening On Aged Millionaire Accused In Chicago Gland Theft... Poor Men Selling Glands To The Wealthy And Aged For Restoration Of Youth ... These are great headlines, evoking both a century-old panic over the possibility of anonymous roughs drugging you up and cutting your balls off, and a time when people who read broadsheets wanted to read about what was happening in the world in plain, direct English. Run anything like that today and you'd have some asshole getting at you the second you hit the publish button.
"'Theft of human glands,'" the asshole would say. "SMDH. Clickbait."
---
Used as an epithet, the word "clickbait" presents a tautology as a criticism. You published something, and want people to read it, too.
Taken at face value, it's less than meaningless—it's self-negating. It's obscurantist, senselessly treating journalism as if the high modernist values of contingency and complexity were journalism's own. It's moralistic, proposing a false binary between stories that serve the public interest and those cynically presented just because people will read them. It's suspicious, hostile, and patronizing. It confuses decorum with integrity.
In theory, it's a term for something without inherent merit, published principally for the purpose of tricking people into reading it. In practice, it's something else.
Clickbait is stories about testicle thieves and Joe Gould's Secret. It's "The Loser."("Sure, Floyd Patterson is a loser. Esquire trolling for hateclicks, ridiculous.") It's "NSA collected US email records in bulk for more than two years under Obama" and "Mila Kunis: Side Boob Or Butt, But Never Both On-Camera (PHOTOS)." It's any way of presenting a story that doesn't follow the dreary precepts that prevailed in high-end U.S. newsrooms over the last half-century—a period, incidentally, of widespread newspaper consolidation that allowed those newsrooms to be just as self-serious as they liked in the absence of any real competition. It's anything anyone might actually want to read.