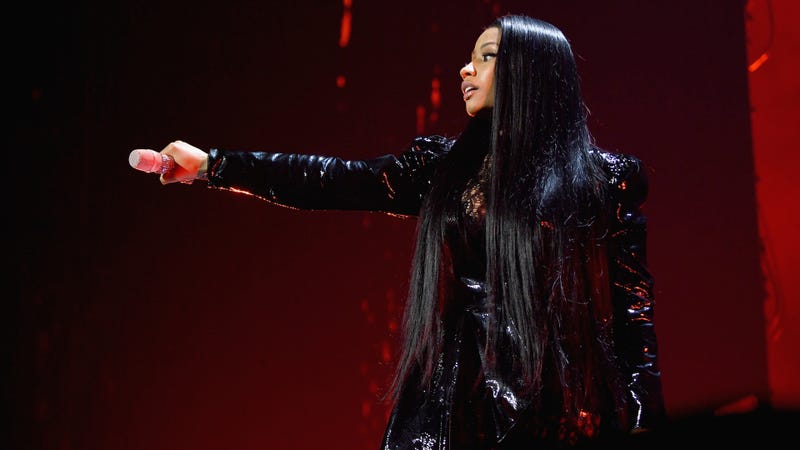 It's a little sad that the latest high-profile edition of that classic, beloved hip-hop tradition—the rap beef—is yet more evidence of just how far the culture has fallen. Nicki Minaj and Remy Ma, two inarguably talented and entertaining rappers, have been going after each other on record for weeks, and regardless of how you score the bout, the clearest message to take away from it all is that hip-hop is dead.

To understand how we've arrived here, we'll have to hearken back to an almost forgotten time, back when hip-hop was a niche, consciously rebellious, largely young and black and urban culture with its own battery of values and mores. Inauthenticity, unoriginality, and selling out were heresies, and the pinnacle of achievement was earning the confidence to strut around the neighborhood you grew up in and bask in the acknowledgement from your peers that nobody around could put together a doper verse than you.
Battles and beefs were where careers could be made or broken, where the tentpoles marking the major eras of the culture were planted. A thirsty up-and-comer might see a more established vet, pick up the mic and, sensing an opportunity to prove himself, attack. Maybe he'd claim that the established act was a phony who no longer lived by the ideals he professed in his music and was old and washed and never that good in the first place. (Oh, and he was ugly and kind of stupid, too.) The upstart, in contrast, would brag about how nice he was with the pen, crafting lines so intricate and personal and vicious and hilarious that no one could doubt that, under the criteria that rapping is historically judged by, the youth had surpassed the elder.
The veteran, meanwhile, might come back with a story about how the youngster was a scorned fanboy who was just mad the vet didn't lend a verse to the new kid's track when they ran into each other outside the studio one day. And anyway, everyone from around the way agreed that he'd been the best rapper out for a while, which he'd then proceed to demonstrate with insults and flows and rhyme patterns to back his supremacy. The victor would be determined by those who knew the terms of engagement of rap beefs, and what was at all times paramount was the style and skill of the rappers themselves.
As we can see in the Nicki Minaj-Remy Ma beef, the values of that culture have been almost entirely erased. In place of the aesthetic and moral standards that adjudicated beefs then, there is now only economics, a financial audit to determine who has better served the god of capitalism. This battle isn't being waged on who's better at rapping, or impressing their cultural peers with their respective skills, but instead on the purchasing preferences of culturally foreign white people. Which maybe shouldn't be a surprise when even unrepentant biters are somehow allowed to thrive.