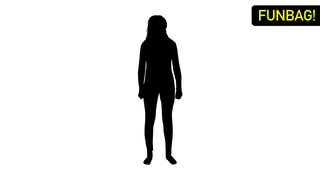 Time for your weekly edition of the Deadspin Funbag. Got something on your mind? Email the Funbag. Today, we're covering Gwyneth Paltrow's idiocy, NCAA pay rates, poop, and more.
Your letters:
Jim:
Is it ever okay to throw a drink in a woman's face? I mean, if she says something soul-crushing that she could not possibly ever make up for? What are the factors one should consider? How many people are around to witness the act? I'm not talking about conking her on the head with it or scalding her eyes or anything. What would be an acceptable drink to throw in a lady's face? I'm thinking a tepid pint of beer or a white wine spritzer. As a two-time recipient of a cup of beer to the face at house parties, I am eager to know what you think.
It's true. There IS a gender double-standard when it comes to throwing a drink in someone's face! A man will get a drink to the face if he's rude or if he asks for a blowjob outright or if he's caught with another lady OH NO YOU DIDN'T. There are a shockingly large number of acceptable reasons for a woman to throw a drink in a man's face. It's almost as if women PLAN on doing it before they even get to the bar. For every woman you want to hook up with, there are just as many intent on assaulting you with a martini. YOU CAD.
But if I do it to a lady, then I'm an asshole? Well, that is just the greatest injustice in American history. I think you should be able to throw a drink in a woman's face if…
She threw a drink in your face without provocation
She says something racist!
She stole your father's cadaver and sold it
She's a lawyer
She has a John Cena tattoo on her arm
She's your friend, and this is all a crazy game! WHEE!
She didn't call. I'm not made of stone!
Derek:
Has anybody just considered paying collegiate athletes the normal student-worker hourly rate? Not all student work is created equally, but it seems fair enough, and they'll still probably be the highest-paid student employees.
Just for fun, I checked out Kentucky's hourly pay rate for student workers, and your pay depends on what class you're in. Freshmen get $7.25 an hour on campus, while seniors get a whopping 60 extra cents per hour for the same work. Because EXPERIENCE. If I were a freshman, I'd be livid. Anyway, I'd love to see a college coach try to convince a freshman superstar to stay by pointing out that he gets a "raise" every year. With that $7.85 an hour, you could buy your mom a house!
Let's say that the NCAA made it legal to pay athletes the student wage based on the number of "countable hours" they're supposed to dedicate to sports every week. According to their bylaws, that amounts to 20 hours a week during the season and eight hours a week in the offseason. Now, those hours are complete horse shit. You and I both know that if Little Johnny skips out on a "voluntary" captain's weightlifting session at 5 a.m. at the field house, he will wake up with his nuts duct-taped to his asshole. But working within those laughable rules, a player on the current Kentucky roster would get $3,045 for his labor this season, and $1,798 for a full offseason of studying tape and running suicides to the point of vomiting. That's $4,843 for the year. That's not bad as far as slush-fund money goes (when you're a college student, $4,843 is a goddamn fortune), but it's still a relative pittance compared to the revenue you bring in and all those unofficial hours you worked.
The other problem is that this system treats all college athletes as equals when they're not. You know what that is? COMMUNISM. Jack Haley Jr. sitting on the end of the bench at Kentucky isn't earning his keep the way Aaron Harrison is. They shouldn't earn the same money. That's crap. So you have to figure out a pay system where top performers get a higher wage or bonuses or something like that. You'll never see the NCAA do this, because A) it's difficult, and B) no senior official is going to divert revenue that's currently going directly to his bank account. Would you? Life is expensive, man. You gotta hog all the money you can to pay for cars and shoes and water and stuff. If I were some phony-baloney NCAA official making bank and living in a baller house, I would keep things EXACTLY the way they were until some lawyer came around and forced some new, probably equally terrible revenue-distribution system on me.
I still say you could solve this problem by making boosterism fully legal. Just let boosters pay athletes whatever the fuck they want. Competitive balance is already a joke in the NCAA, because the big schools can "pay" their athletes by building them a W Hotel to train in. If Big Jim Strongboots at Bama wants to slip the quarterback an envelope stuffed with $50,000 in cash, let him go right ahead. The best players would get the biggest payouts and hottest escorts. The free market works! I want to see Bama go the full Dan Snyder and use booster payments to assemble a superteam that ends up horribly underachieving. YOU CAN'T BUY TEAMWORK, SABAN.