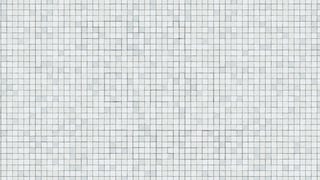 Jolie Kerr is a cleaning expert and advice columnist. She'll be here every other week helping to answer your filthiest questions. Are you dirty? Check the Squalor Archive for assistance. Are you still dirty? Email her.
Longtime reader, first-time writer! My wife and I recently renovated our home, and as part of the project, we removed old ceramic tile and replaced it with new, charcoal-gray ceramic tile. We chose a silver-gray (read: light) grout to really accentuate the grout lines, and the finished product looks BOSS.

However, the tile guys left in a hurry on a Friday afternoon with some rough instructions on how to finish removing the grout haze (they had performed some of the initial removal). Needless to say, I did not realize the gravity of the situation: You absolutely need to clean that stuff off while it is still wet/damp. We needed to work on a bunch of other things and did not prioritize cleaning the grout haze. I took an initial pass at it a couple days later and got most of the haze, but there are some spots where the grout settled into the texture of the tile. Scotch-Brite pad and grout-haze remover have done nothing to finish the job. Please help!
I've mentioned before in this space that from time to time, there's a Clean Person phenomenon in which, over the course of a week or two, my inbox will just be crushed with the same type of question being asked over and over again. It happened earlier this year with ring around the collar , and last year with gasoline on pants , but now there's some next-level stuff going on with thematically similar home-care woes.