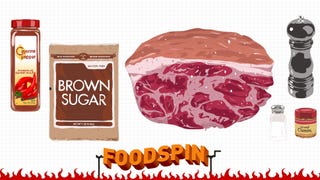 A truth of the modern workplace is that you do a lot of tedious bullshit—meetings and reports and conference calls, spreadsheets and data entry and friggin' change-controls, office politicking and ass-kissing and -covering, long hours and long commutes and long/haggard/grey faces and exhaustion—for the production of results that are so hopelessly abstract as to defy both description and the attainment of any infinitesimal sense of actual accomplishment.
"What'd you do this week?"
"Oh, well, this week I submitted a request to approve testing of a cosmetic change to the application vendors use to submit requests for changes to the application vendors use to process orduhhhuhhuhh kill me, please kill me now, for chrissakes just kill me."
Rarely does the average workaday schlub get an opportunity to do a full day's work toward the production of an actual, tangible result. Rarer still is an opportunity for that schlub to accomplish that work without putting on pants. And rarer even than that is an occasion when the good result of that good work is a giant wad of sweet, greasy, smoky, juicy, salty pork.
With this in mind, and duly appreciative of it, let us now slow-cook a pork shoulder on the grill. It'll cost you most of a day, but that's OK, because a day that ends with pork and never includes pants can never be described as "wasted."
Here we go.
---
To begin, acquire a pork shoulder. These come in a few different formations, varying by butcher and regional custom and so forth—adorable cylindrical cuts tied neatly with twine; huge horrifying cuts with skin-covered sections of pig-leg jutting out of them; and so on. What you want here is an enormous block-shaped hunk of pork with a thick layer of fat (and possibly skin) on one side; this version of the pork shoulder goes by the anatomically disastrous name "Boston butt," and any butcher will know what that means if ask for it. (Which might cause you to wonder, not unreasonably, how exactly you would go about asking for a cut from the back-end of a pig, if "butt" refers to its shoulder. The answer is, why would you want to order a pig's ass from a butcher, are you some kind of maniac.)
Schlep your pork shoulder home and remove it from its packaging. Look at that gigantic wad of pig. It's like a Brinks truck! Elbow somebody in the arm, incline your head in the pork's direction, and instruct them to get a load of it. Now let's start turning that thing into delicious food. The first thing to do is rinse your pork shoulder with cold water and dry it with some paper towels. This will remove any blood or other assorted horror from the outside of the pork. Also, if you like, you can use a sharp knife to score the fatty side of the shoulder with a lovely crosshatched pattern; this is entirely optional and unnecessary, but it'll help the pork shoulder look more like the cover of a Martha Stewart magazine when it's done cooking.
Now, season your pork shoulder. The important thing, here, is to get lots—friggin' lots—of salt and sugar onto this thing; whether you want to accent them with some other spices is up to you. A particularly nice way to accomplish this is to dump several large fistfuls of dark brown sugar, several very large pinches of kosher salt, a couple of equally large pinches of freshly ground black pepper, and a bunch of powdered cumin and cayenne into a bowl, mix this all together with your hands (that you remembered to wash and dry after the last time you handled that large, disgusting lump of raw pork, yes?), and then kinda just press big fistfuls of this stuff onto the pork shoulder. If you wanna ditch the cumin and cayenne, or use white sugar or white pepper or the signature 36-spice blend you insist on describing to each and every single person with whom you have ever shared a cookout no matter how violently they roll their eyes and/or swat at you with rolled-up newspapers, suit yourself. The important thing is: salt and sugar. Lots.
A note, here. Some instructions for the roasting of a pork shoulder will tell you to stick your pork shoulder in the refrigerator and leave it, clad in its crumbly seasoning-armor, for hours and hours, or even a couple of days, to let the salt in particular pull a little curing action. Which, hey, if that's what you want to do, go right ahead, and enjoy your somewhat more ham-like pork on Wednesday or whenever. On the other hand, if you're not particularly invested in the eventual haminess of your pork shoulder and would like to proceed fairly directly toward consuming it, you can just wrap the pork shoulder in some aluminum foil (to keep the seasoning from falling off) and slide the whole thing to the side while you move on to the next steps, and everything will be fine.
Now, prepare your shitty charcoal grill for slow-cooking pork on indirect heat. This is basically the same thing you did when you made ribs: Pile some charcoal under one half of the cooking grate; stick a deep baking pan or aluminum foil casserole dish full of water under the other half; stick another small pan or disposable foil tray full of water on top of the grate, directly over the charcoal.