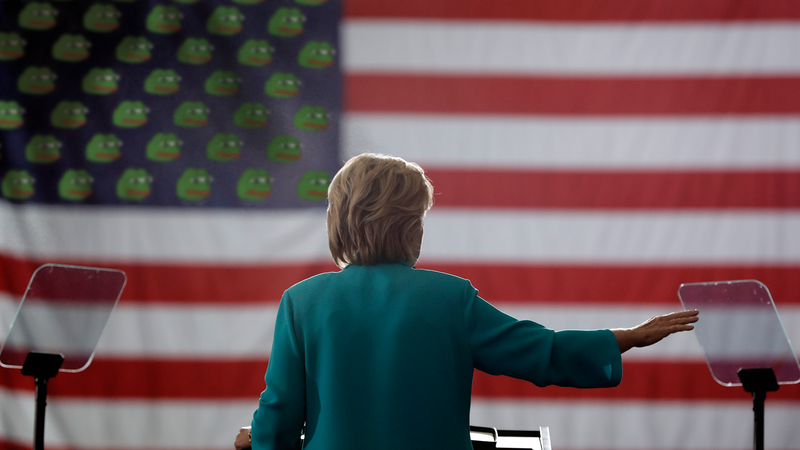 Yesterday, Democratic candidate for president Hillary Clinton stood on a stage with cameras trained on her and warned the nation that a vote for Donald Trump is a vote for memes—specifically, the toxic, white-nationalist memes being spewed out by what's now being called the "alt-right." Don't align yourself with this new movement, Hillary warns. Love trumps dat boi.

Let's take a moment to really consider this. The woman who will almost certainly be the next president went on TV and demanded that we recognize racist Twitter eggs, cartoon frog-obsessed trolls, and professional paranoid loud man Alex Jones as forces for evil. And they absolutely loved it:
Of course, the target for Hillary's speech wasn't several thousand meme-hocking keyboard warriors dirtying up the internet, but the people they have the potential to embarrass: It was an appeal to moderate conservatives. Just like the National Review did way back in January, Hillary Clinton wants to warn these moderate, "normal" conservatives that Trump is not their candidate, but rather the candidate of internet-savvy white supremacists sitting in America's basements and fuming over Emperor Obama's white genocide.