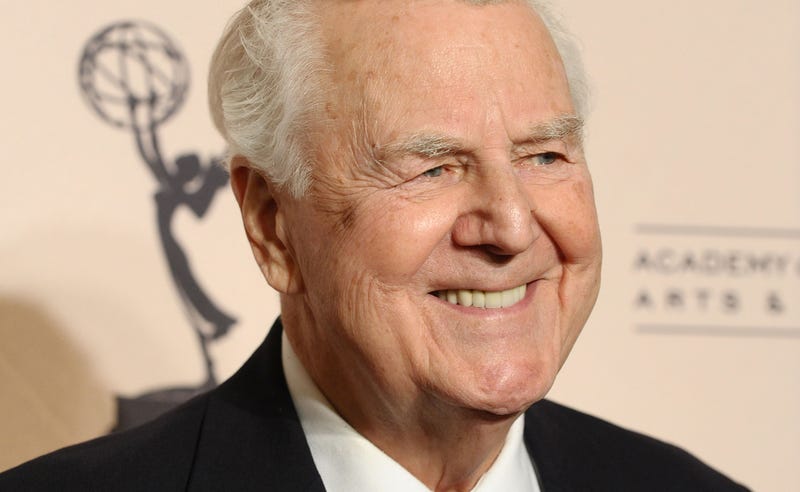 Don Pardo was an announcer at NBC for 60 years. He started in television so long ago it was on the radio, in 1944. The heaviest moment of his career was in 1963, when he was "booth announcer" on a shift at WNBC-TV in New York. Pardo did an off-camera "rip-and-read," from a big marked-up paper printout of an Associated Press wire-service bulletin, handed to him by an editor, and he announced the shooting of President Kennedy.
His pride in reading that bulletin and not screwing it up is apparent in this interview with the Archive of American Television.
He was principally a hammy, cheerful barker, and there was a tremor in his voice, an excitement—you always felt he was thrilled just to be part of the big show, any show. The original version of Jeopardy!, for instance, where he was announcer for the entire run, 1964-1975.
And on 1976's futuristic goof on Jeopardy! on Saturday Night Live: