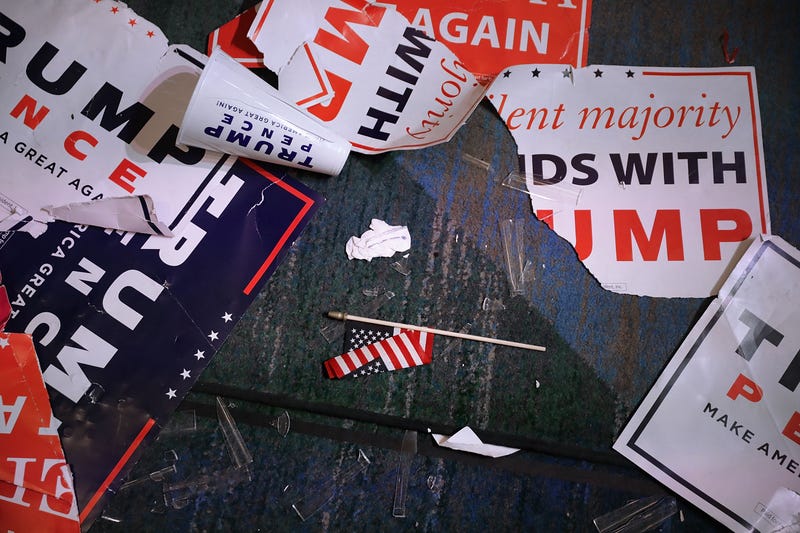 In the end, the warnings got the story all backwards. Beware, the political analysts said—Donald Trump may be an incompetent, bigoted buffoon, but after he loses, a cleverer, more subtle, more respectable Trump will come along.

But it is Donald Trump who will become the leader of an unchecked white-nationalist and male-supremacist government, with control of the White House, Congress, and the Supreme Court—"a unified Republican government," as a beaming House Speaker Paul Ryan hailed it. And Trump got there precisely because more respectable politicians and thinkers had already cleared the way for him.
When President Trump lifts his pen to deliver on his promises—an end to Obamacare, the slashing of federal regulations, cuts to business taxes—he will be signing legislation dreamed up by Ryan, the man celebrated by the political establishment for his seriousness about policy, who expressed condemnation of Trump's speech and conduct as a candidate but never opposed his candidacy itself. When Trump appoints a ninth justice to the Supreme Court, he will be filling a seat held open by a Republican Senatorial blockade of President Obama's nominating powers. When he rolls back the other achievements of the past eight years, he will be belatedly honoring Senate Majority Leader Mitch McConnell's pledge in 2010 to do everything in his power to make Obama a one-term president.
Trump won the Republican nomination, and then the presidency and the whole of the government, by promising the party a full restoration. If he made those promises in embarrassing or vicious or disgusting terms, so be it. The National Review could turn up its nose at his candidacy, but the message he was delivering to the party voters—that they had been cheated and their country humiliated, that the Obama Administration had brought eight years of defeat that needed to be avenged—was the same message the entire ideological apparatus had been preaching. Obama was a tyrant, an unprecedented abuser of his powers, who had to be stopped by any means.