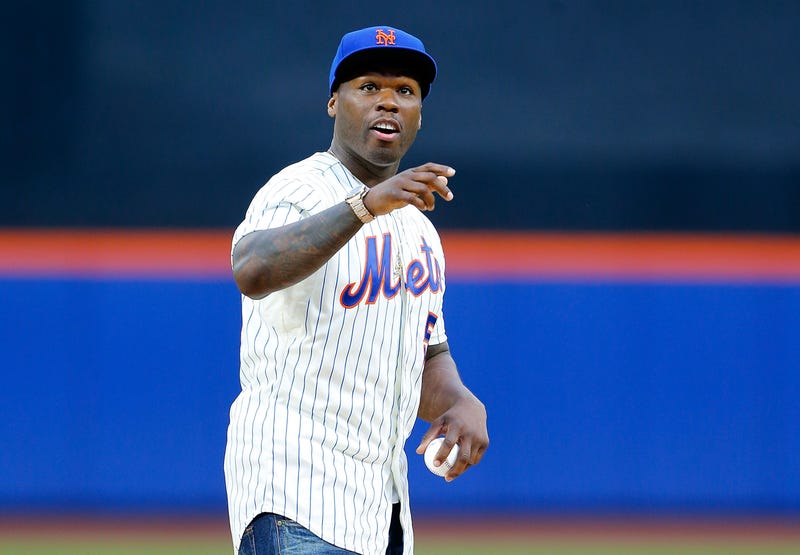 The first words out of 50 Cent's mouth on Animal Ambition, his first new album in five years, are "I woke up this morning, this is insane / Rich as a motherfucker and ain't much changed / Open my eyes, no surprise, I'm with a different bitch / Different day, different ass, different tits." The misogyny might sting, might be worth paying attention to, if it wasn't for the lethargy. He's rapping in a voice that sounds so tired of hearing itself, so disinterested in what he's saying, that by the third time through the record, the effort of concentrating hard enough to make some meaning out of what you're hearing has failed, and your mind begins to drift, perhaps back to a time when 50 Cent records weren't this listless.
The hype surrounding his 2003 debut, Get Rich or Die Tryin', was enormous, from the underground buzz generated by "How to Rob" to his partnership with Dr. Dre and Eminem to the lurid thrill of his shot-nine-times background. He wasn't a new artist in need of an audience; he was an artist with a large audience that merely had to identify itself. His shrewd response was to deliver an album full of potential and no-doubt-about-it hits, and let marketing handle the rest: He could play the Lothario, the killer (or the guy capable of giving the order), the convict (who's not afraid to go back if you forced his hand), and the self-made man, a series of well-executed pop poses coated in gutter grit, pumped up by the obvious energy of a young man making a bid to deny all the facts of his upbringing and grab everything he had ever imagined, and more.
But very few of that record's pleasures have survived: It's a period piece now, its appeal already wearing thin by the time his second album, 2004's The Massacre, arrived. The hooky songcraft remained, but the novelty had worn off. It was still a massive hit, though, enough for 50 to play into a public showdown/marketing gimmick with his next project, 2007's Curtis, which sold nearly 700,000 copies in its first week, but will forever be remembered for losing badly to Kanye West's Graduation.
It was a metaphor too neat to resist: West as a man of history, and 50 as a man who had run out of time, the ascendancy of a mercurial aesthete vs. the demise of a schlock-pedaling businessman. Pop culture—insatiable as ever, and in the internet age, moving faster than ever—rightly chose the man who in his brilliance, contradictions, and passions seemed to contain multitudes, and abandoned the man who seemed to have said all he ever meant to say, who demanded permanence in an impermanent industry. Curtis' singles were shadows of previous hits: "I Still Kill," he insisted. "We don't care," came the response.
As far as his music goes, no one has cared since. Always clearly intelligent, 50 proved himself a good capitalist, investing in VitaminWater, boxing promotion, headphone manufacturing, etc. He's diversified his creative outlets as well, acting in movies and writing books. He even had a rather affecting recent stint as a life coach. He now willingly and willfully offers himself up as blog fodder: a beef-sustaining, shot-taking, first-pitch-blowing (excessive onanism, he joked), sound-bite-generating, Twitter-hounding, Instagram-clowning, attention-whoring bozo, seemingly one moment of further lapsed standards away from agreeing to star in his own reality-TV show. A cultural force? No. But not a bore, either. And if we must have him—and his immense wealth and desire for the limelight suggests that we must—then better his Cheshire Cat-grinning performance art than his actual music.