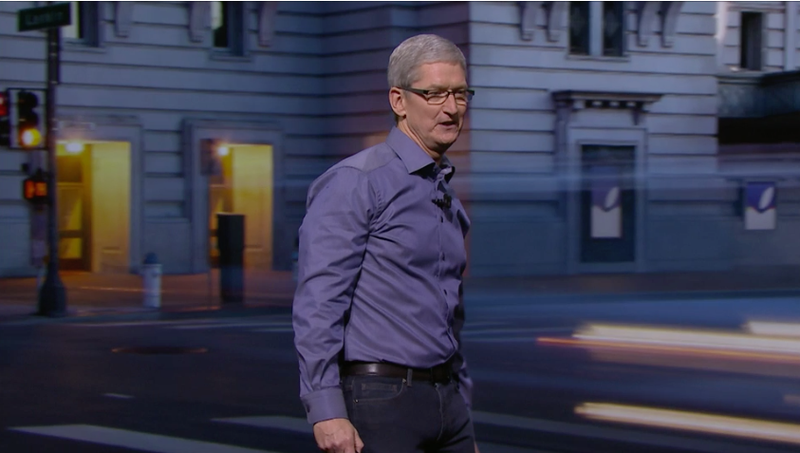 Earlier today, Apple Inc., a failing novelty-watch interest based in California, announced a new range of products. You can claw through technical explanations of the tick-tock of every little thing, but this is a guide for everything normal people actually need to know.
New iPhones
They're called the iPhone 6S and iPhone 6S Plus, and I swear to God, these glorious dickheads put up a slide that read, "The only thing that's changed is everything." That's fucking insane. It's a new iPhone. It's a new S iPhone! It's the exact same phone!!! It's a little better and faster—Apple says this chip is 70 percent faster, which, sure?—and the camera is a little better, but it's the same phone as last year, just a little better in the ways phones get better every year. Your phone from two years ago is still perfectly fine, unless you broke it.
The one truly new thing about this year's model is something called 3D Touch. Basically, your iPhone is pressure-sensitive now, and has buzzy feedback, and vibrates on your fingers. (This isn't exactly new, since it's already in Apple Watch more or less, but that only means you haven't seen it in person, because Apple Watch is hilarious garbage and no one wants one.) Some of the gestures, like pressing hard and swiping to switch apps, seem genuinely convenient, though, so you'll probably use this a lot.
There's another sorta-new thing called Live Photo that lets you take video (shut up, nerds, it's compressed video) while you take a picture, and when you press down on the picture, it plays the video you took. It's literally that joke where you say you're taking a picture but take a video instead and humiliate your friends. This is marginally cool and also a tremendous waste of dozens of engineers' time and something you'll maybe use now and then, but probably not. Also, Windows Phone has had this for years, but no one cares, because what is Windows Phone? (The unexplained proliferation of Nokia phones was the single most unbelievable part of Mission: Impossible — Rogue Nation, a movie where Tom Cruise fights a jet engine in a secret underwater lair.)
But seriously, your phone is fine. If your phone works, it's a good phone, and an artifact of the miracle of our time. The iPhone 5S especially is still fine, because it was built with a 64-bit chip, and that will allow it to stay on par for a while still. I'm not going to tell you how to spend your money, but the 6S and 6S Plus (remember: Apple phones now come in HUGE and EVEN FUCKING HUGER) are fractional updates, at a time when buying a new phone is costlier than ever. Speaking of which:
Holy shit, they cost HOW MUCH?
Right, see, it's possible you didn't know this, but iPhones have always cost around $600. But from the very first models, iPhones have been subsidized by your carrier, meaning you've probably been paying $200 or $300 for years. This year, carriers are killing those programs off, which is easily the most important thing for you to know about today/whenever you buy a new phone.
Instead, you're now paying for your phone at full freight, over a 24-month installment plan on top of your monthly phone bill. Here's a Lifehacker post about this, but the short version is financing your phone is not worth it, and you actually can't afford it if you can't afford to buy the phone at full cost up front.