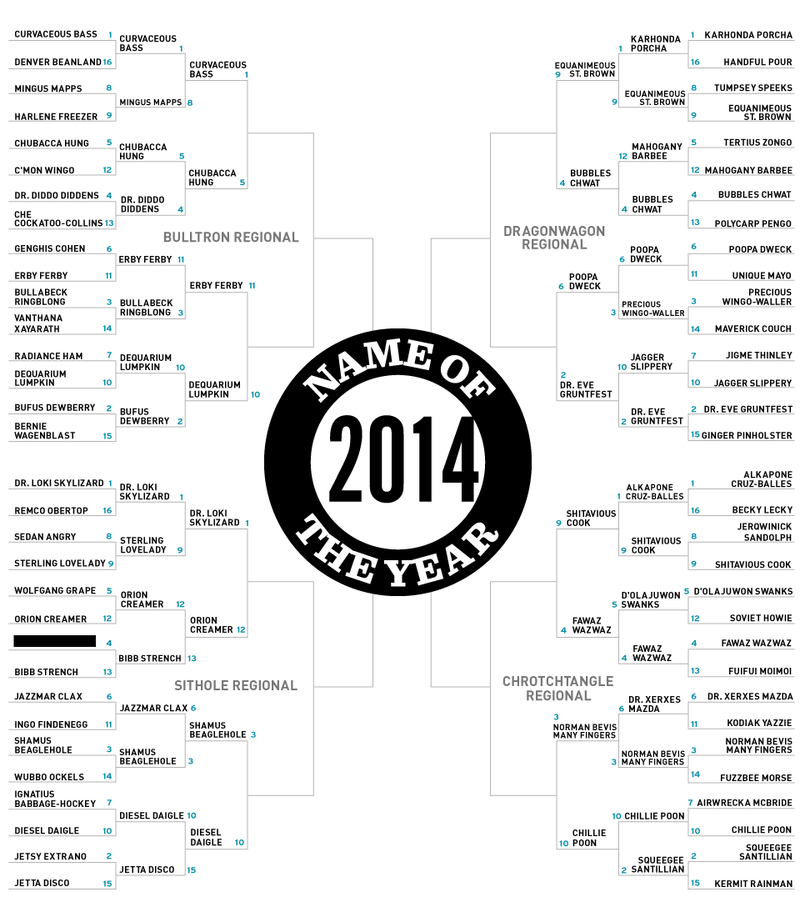 We had a polling malfunction last week: The Bulltron and Sithole polls inexplicably closed early. Our bad, and thanks for letting us know on Twitter so we could re-open them; we might not have caught the error otherwise.
And now, rejoice: The Sweet Sixteen is upon us, and so far it's been quite a ride. Almost half of our remaining contestants are seeded ninth or lower, and many of our mightiest — including two top seeds! — have fallen. Bufus Dewberry is gone. Alkapone Cruz-Balles and Bullabeck Ringblong, too. I'm still a little salty about Dr. Diddo Diddens going down. Rest in peace, D-man.
I can't complain too much, though, because Diddens' conqueror, Chubacca Hung, encapsulates one of the reasons I love Name of the Year as much as I do: It's about the stories. You've already heard one of this year's best in the post about Sithole powerhouse Dr. Loki Skylizard, who picked his own name at age 9 or so and has worn it through his career as a thoracic surgeon.